Company culture around the globe
Something that isn't always visible in a company that has offices across the globe, is the culture that lives in each office.
When a company is established, a certain culture comes with it, that defines the daily life in the office and how people interact with one another. As the company grows, so does the culture inside the office. This becomes a challenge when the company starts to grow across borders.
Custom Ink has been growing in size over the past decade, resulting in various offices across the US, such as the main office in Fairfax, VA and branches in Charlottesville, VA, Reno, NV and Dallas, TX. Several of the engineers also work remotely and are spread out across the country. A few years ago, Custom Ink acquired Represent which has an office in Los Angeles, and an engineering office located in Prague, Czech Republic.
Cultural Differences
While the Prague and Fairfax office have a lot of similarities, there are also many differences and challenges that need to be overcome to ensure that the people working at the offices are able to work together as a team. One of the first issues is the time-difference. Between Prague and Fairfax, there's a 6 hours difference.
This makes the organization of events, meetings and discussions a challenge on both sides. When someone in Prague runs into a problem and requires help from someone in Fairfax, it means we need to wait several hours before someone is even online. On the other side, when the people from Fairfax start fresh at solving the day to day problems, they need keep in mind that when they involve someone from Prague, they have been working the whole day already and may be mentally exhausted.
There's also cultural differences. One example is the infamous "smalltalk". The standard "How are you?" has a completely different meaning in Europe compared to the US. In Prague, we're not used to starting or having smalltalk conversations like this as a way of greeting, and it's tricky to not start an entire conversation about how the day has been!
Conversations in the Prague office start the same way with "How was your day" or "How was your weekend". The difference is that here in Europe, people talk and share their experiences when such a question is asked. We have no qualms with sharing our personal activities from over the weekend as a means to hold conversation in the morning.
The WOW System
Custom Ink uses a system labeled the WOW system. This is a simple, internal tool, where employees can send a "WOW" to someone, allowing them to thank that person for a job well done. This can be anything from creating a new amazing design, writing a letter, solving a problem or simply sharing something with everyone else. These WOWs appear on the monitors across the office, as well as email in the inbox of the mentioned person.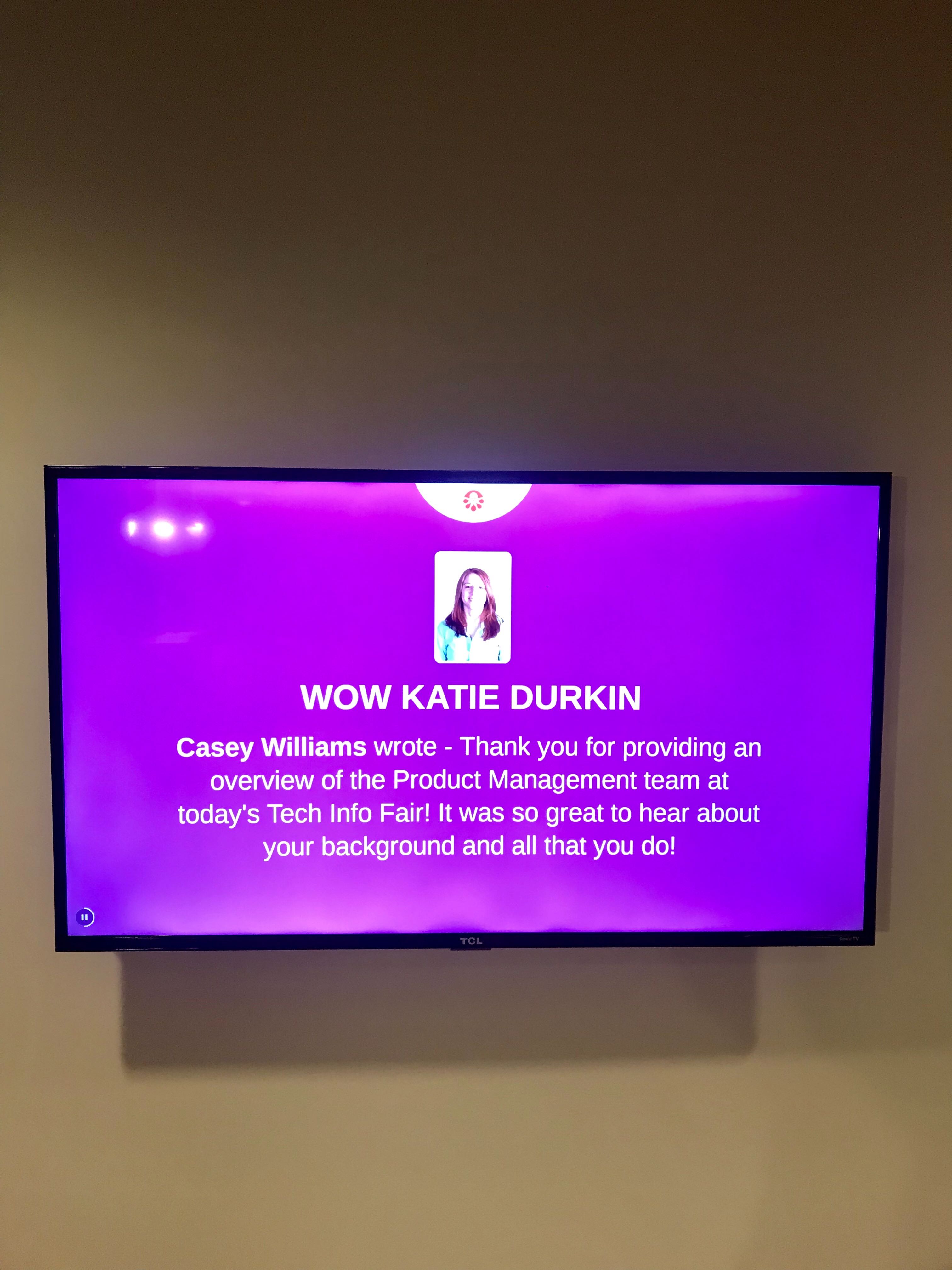 In Prague we prefer to recognize people in person or via a community board in our kitchen area. The picture below shows our simplified version, where we hand out marks to people that we feel deserve a WOW in the Prague office. We still use the internal WOW system for mentioning our US colleagues, we just don't use it that often as they do.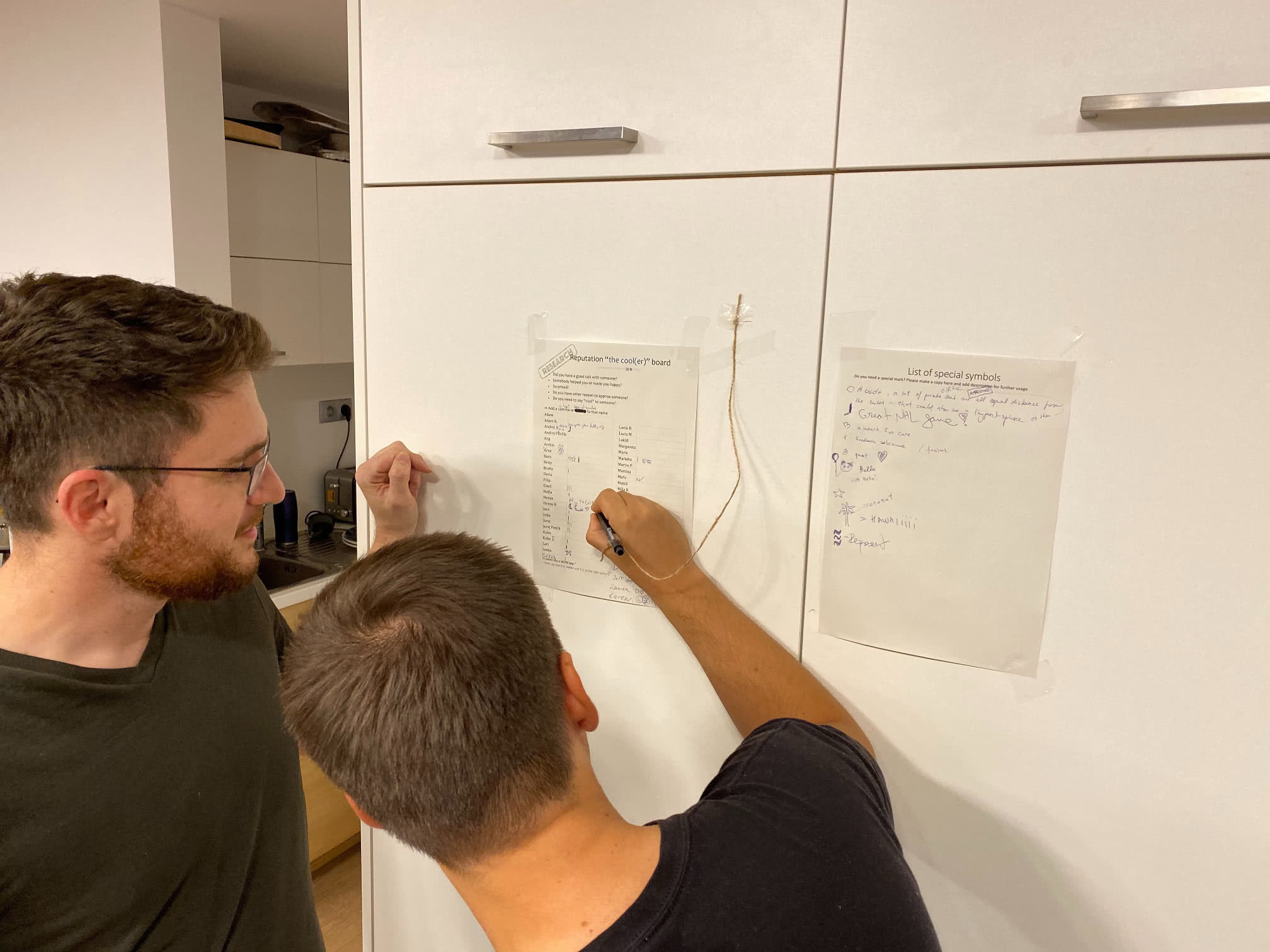 Process and Technical Differences
On more technical differences: Fairfax has organized senior engineer pairing hours. During these sessions, people can pair up with a senior software engineer to address a particular problem. This isn't the only possibility for engineers to discuss problems, it just provides a better environment to talk about things since the Fairfax office does not the same open space like the Prague office.
In Prague however, we have...the kitchen! When someone has an issue in Prague, we take our technical conversations to the kitchen, and turn it into an open-floor discussion where everyone can tune-in to solve the problem.
The same applies when we need to talk to someone. People at Fairfax jump into a Google Hangout with each other and discuss the problem. Mainly because their office is so large and many people work there. In Prague however, we simply stand up, walk to the person we think can help us and talk to them. Our office is an open-space, and this leans towards this kind of working.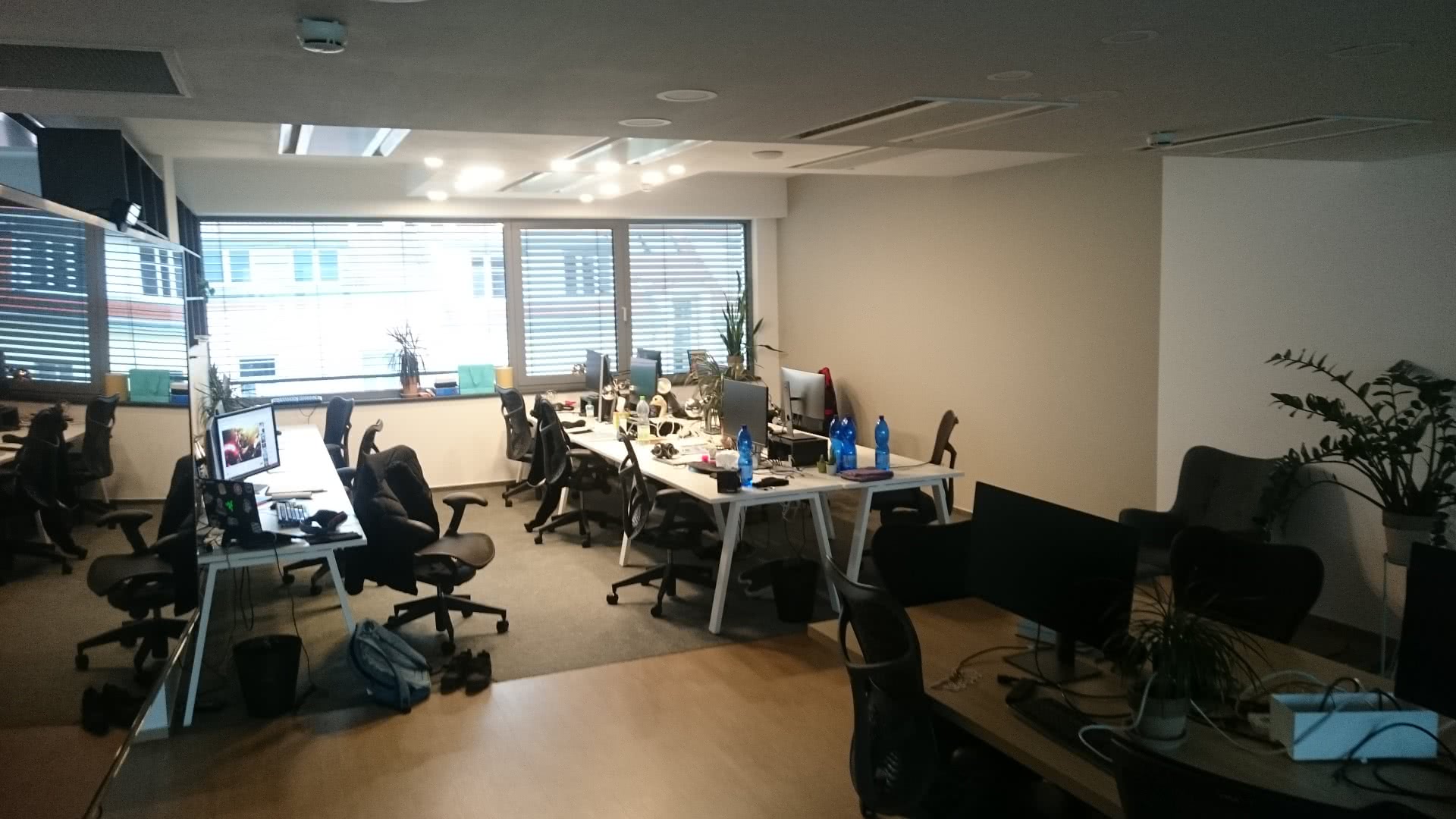 This however becomes more difficult when the engineer in question is remote... And there is also the "interruption culture" this can bring, as people might be deep into solving a problem and talking to someone at that point will disrupt their entire thought process. There is no easy solution for this, but both sides (Prague and US) are working actively on making the collaboration across the ocean as smooth as possible!
Addressing the Geographical gap
In order to work with the cultural difference and bridge the geographical gap between the US and the Prague office, there are several initiatives we as a company have started:
Office visits: Sending engineers from Prague to the US, or the other way around, gives the people a unique opportunity to be part of the culture "on the the other side". This helps both teams in understanding the differences between them and work with them, as well as strengthening the bonds between them.
Senior 1-on-1: Our senior software engineers are scheduling 1-on-1 meetings between them (across teams) to discuss what's on the top of their minds and extract any topics they feel need to be worked on.
We don't have a cut and dry "solution" to this problem, but we have identified it as a problem and are actively working on solving the friction that exists between the offices. The realization we made so far, is that bridging the geographical gap will bring people closer together, people with different backgrounds, different perspectives and skillsets and diverse locations. By bringing them together on regular and different means, we aim at creating a better working team across the globe.